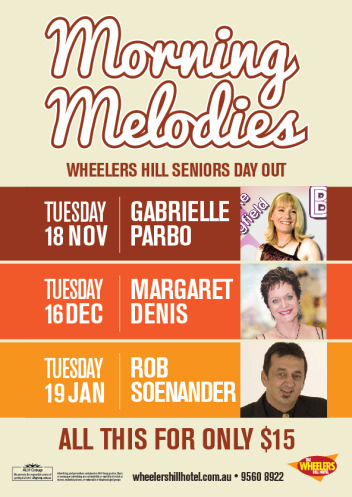 Morning Melodies
Wheelers Hill Seniors Day Out! Come for the entertainment and stay for the friends. Held on the 3rd Tuesday of the month our morning melodies events include:
10.30am: Doors Open
10.35am: Morning Tea Inc: Tea and Coffee Served With Scones w/ Jam & Cream
11.00am: 1 Hour Live Performance
12.00pm: 2 Course Seniors Lunch
12.45pm: Door Prize Drawn
ALL THIS FOR ONLY $15
Book today!
Bookings are essential. To make booking please call 9560 8922 or email us via the link below.